You'll get good, honest advice as you buy your perfect property.
Buying a home is a complex and often lengthy and stressful process whether you're a first time buyer or a property investor, but if you can get your head around the basics of how it works, you're less likely to be taken by surprise along the way and your home buying experience will undoubtedly be easier.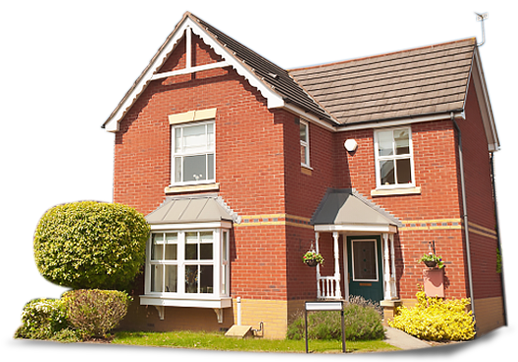 Decide on your budget and get a mortgage offer
If you're in the lucky position of using cash or savings to buy your property, you won't need a mortgage and can simplify and speed up the process of buying. Otherwise, you'll need a mortgage, and it's often better to get an offer earlier rather than later to ensure credibility with any sellers and smooth the process once you've found your ideal property. This is called an Agreement in Principle and will stand you in good stead when you enter the buying process.
Go to Mortgages
Deciding the property and location
Decide what you are looking for in a property – whether you need parking and a garden, how many bedrooms you need. If it's a flat, whether you want it to be freehold or leasehold – and pick an area on which to focus your search. You'll also need to consider what you want out of the location: are local schools, transport links and shops important to you? How long are you planning to live in the property for? Do you need open space, parks nearby?
Making an offer
When you find somewhere you like, make an offer that's realistic based on your assessment of the property, its potential and things like how long it's been on the market and what their next steps are. Are they downsizing, relocating or upsizing? What are their required moving timescales?
Organise a survey
A survey or homebuyer's report usually assesses the property for any potential problems. Your lender will also insist on getting the property valued to check that it's worth the asking price, but may also ask for additional information. The two main types of reports are: (1) Homebuyer report. More expensive and thorough, this examines both the inside and outside of the property and includes additional valuation. (2) Building or structural survey. The most comprehensive option, this is more suited to older or unusual properties like converted barns. We can help with this, or the advice from the Royal Institute of Chartered Surveyors will help you to get in touch with a local surveyor to discuss the best option for you.
Instruct a conveyancer
There are a number of legal documents and procedures that must be completed when buying a property. For the transaction to move as quickly as possible, you will need a reliable property solicitor or conveyancer to take care of the legal and administrative details. You should begin your search for a solicitor early in the process, as finding a professional that you feel comfortable with is important. We can help with this, so please consult our team to find out more.
Go to Conveyancing